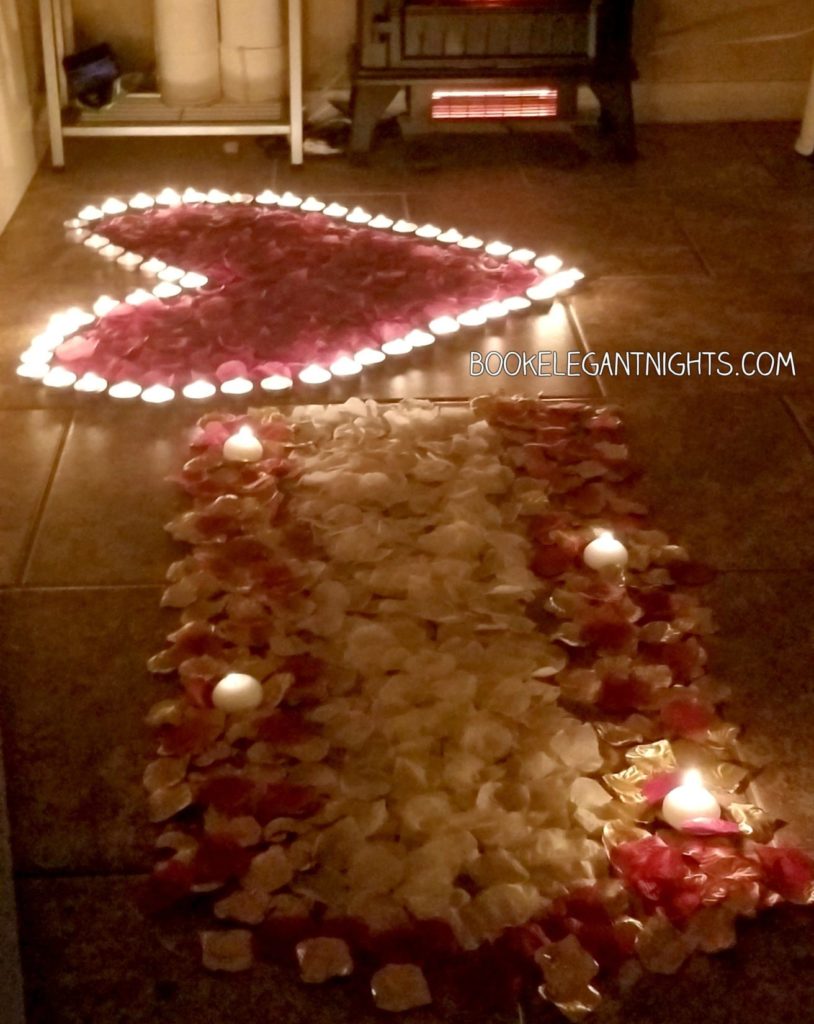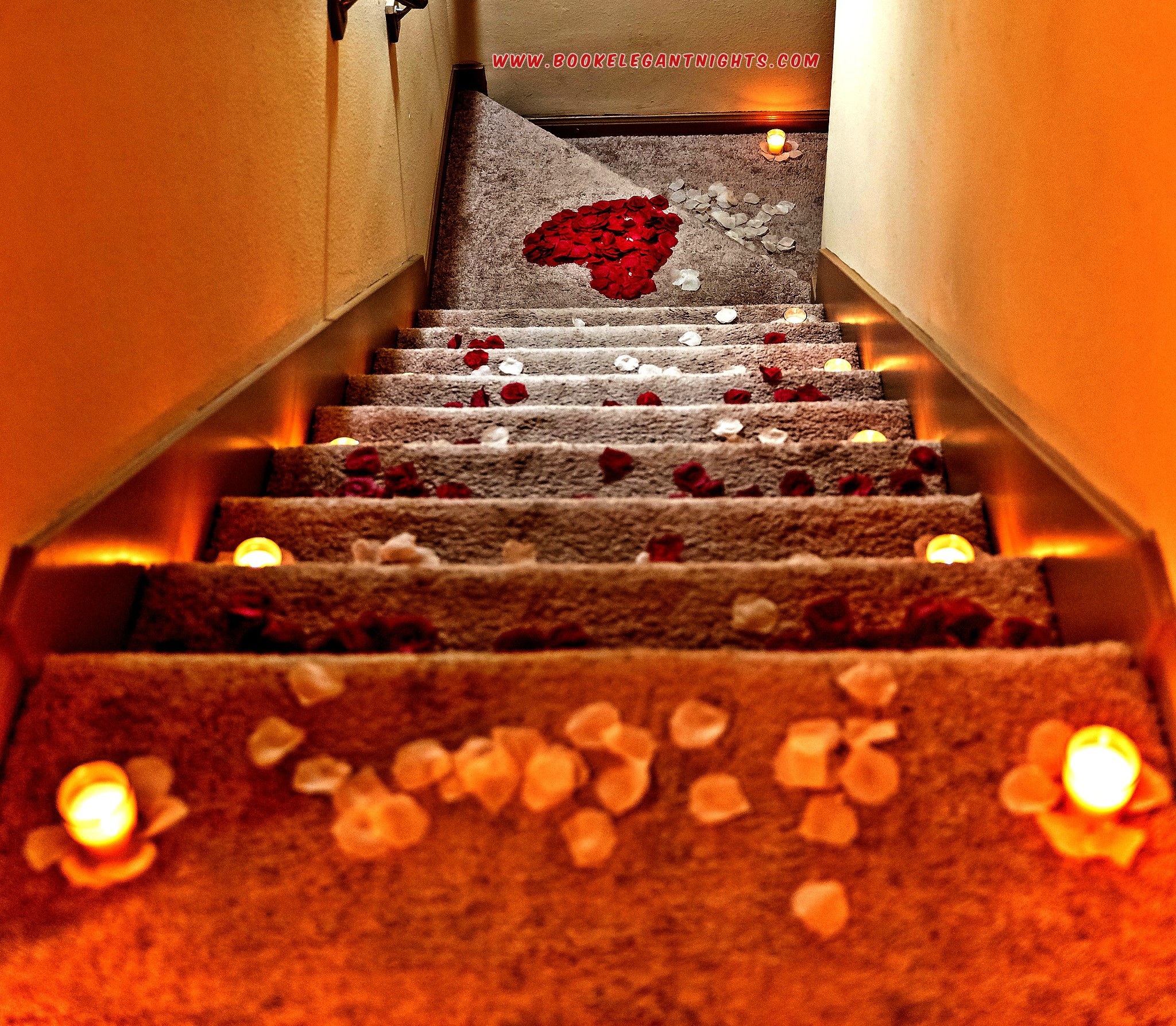 Our Promise to You
"Elegant Nights promises you to create the romantic experience of a lifetime."
During our Customization Consultation, we will go through everything unique about you as an individual as well as everything that makes you special as a couple.
This will allow us to plan a date and home transformation that is suited perfectly to compliment you both.
Our promise to you both is that this special evening will be everything you dreamed and so much more to send the sparks flying and keep your love aflame.
What to Expect:
Our 3 Step Process to the Ultimate Date Night



Step 1: Customization Consultation
Upon booking a package we will set-up a consultation to go over what you had in mind for your dream evening. We will ask several questions to create the night you want and then take it to another level.
Step 2: Purposeful Planning
The Elegant Nights (EN) Team will collaborate and deliver directly to you everything you need for your special date. You will receive the date (if included) with an invitation for your honey, all the items to complete the chosen activity, and details on when to return to your home/hotel to enjoy your romantic set-up. Any food or other small details will be handled accordingly.
Set 3: Let the Sparks Fly
On your chosen date, take your preplanned date night information and go have an amazing time. While you do we will decorate and makeover your home. Have a blast and return home with the positive energy to enjoy an "adults-only" night and party until the sun comes up.
The Ladies Behind Elegant Nights
(and the men they love)
Our goal is to set the stage for complete and effortless romance.
We do this by providing every couple with a unique, unforgettable date allowing the perfect atmosphere to create spectacular memories.
Leave the hard work to us and enjoy the wonderful night (or day) that we will customize specifically for the two of you. From birthdays, anniversaries, or simply just to show them you care.
Latessha takes pride and excels in setting the ultimate mood from Instagram-worthy entryways to jaw-dropping bedroom decor.
No two set-ups are exactly alike and beautifully reflect every couple which is why she is the romantic lead of Elegant Nights.
Kierra loves working one-on-one with each client to bring your visions to life and beyond.
Her ability to ask all the right questions and to craft designs for every date kit that are personalized to each couple is why she is the creative force in Elegant Nights.
I'm happy with the excellent 5-star service I received from Elegant Nights. I booked Elegant Nights to decorate my hotel room on my wedding night and they did an excellent job. The experience was absolutely perfect. I will be doing business with them again very soon.

Brandon
The Elegant Nights team created an amazing night for my husband and my's 10th anniversary. We purchased the Gold Package and were extremely pleased with the turnout. Through Latessha's exquisite attention to detail, she was able to create a magical private celebration for the two of us. We really love the poem that represents our love and the bottle of wine selected. We'll definitely be booking with them again!

Cemi
Personalized Date Nights
We will plan the ultimate date night. All you and your special someone have to do is read the directions and go.
A perfect option for a little surprise for both of you. Just choose the theme of the date and receive a date package from over 30 dates and spend the rest of your time making memories for a lifetime.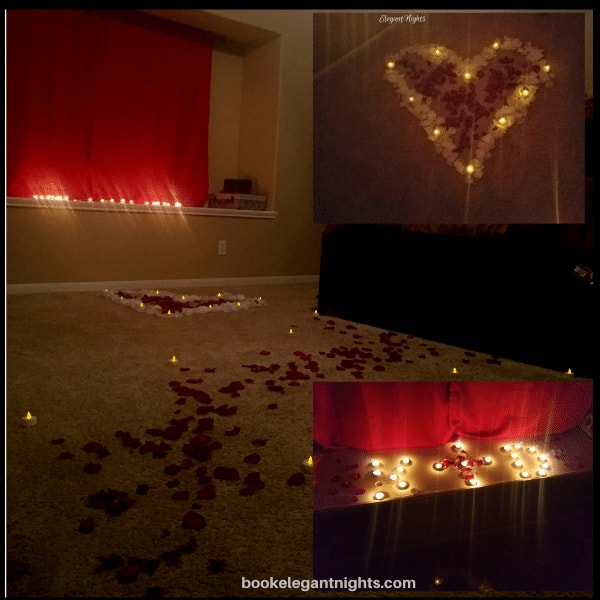 Home Transformations
Bedrooms, bathrooms, dining rooms, and so much more.
We will send the sparks flying from the moment you walk in the door. During your customization consultation, we will learn everything about your honey to make the night one to remember.
You just provide the clothes (or don't).
The Ultimate Date Night Package
This is the ultimate experience to get the butterflies going and have you feeling like you just started dating all over again.
This epic bundle gets you an exciting, fun date guaranteed to have you laughing and feeling the love. And the cherry on top is that while you are out having a good time we will transform your home into the greatest night of stimulation in all forms that you have ever experienced.
It is the best bang for both your wallet and you *wink wink*